Carrie-Ann Wilson
Professional Design
I am a professional website and graphic designer based in the Scenic Rim. I have a Masters Degree in Digital Design + 10 years experience as an IT Specialist + over 4 years experience in running an online business.
Web Design
Beautiful websites, custom designed for you. Fully responsive to display nicely on all devices, built using the world's leading website technology and security practices.
Graphic Design
Capture attention and promote your business with a beautiful range of promotional material, including custom designed logos, business cards, flyers, posters, and stationery.
Online Solutions
Want to streamline your business technology and processes but not sure where to start? I can work with you to find the best solutions to help take your business to the next level.
Simple + Effective
I believe that good design is good business. I am passionate about creating beautiful, compelling websites that capture the essence of a business, and attract the right customers. I like to keep things simple, and am dedicated to finding the best solutions for my clients. I'd be happy to talk with you about your next project.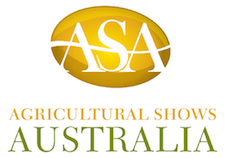 "Carrie did a fantastic job of designing our website and company stationery. She went above and beyond to make it perfect. Her input and advice was invaluable and she professionally dealt with all our requests and changes; nothing was too much trouble. We would wholeheartedly recommend her services."